Saturday, April 23rd, 2011
So much for summer – this week has seen plenty of rain, which is fantastic for all the plants and the well is well on the way to filling up. We've also had more friends staying. This time a fully fledged family. My old school friend Simon, his wife Paula and two sons Lucas and Sam. It was great to see them and there was a break in the clouds long enough to go for a very pleasant walk.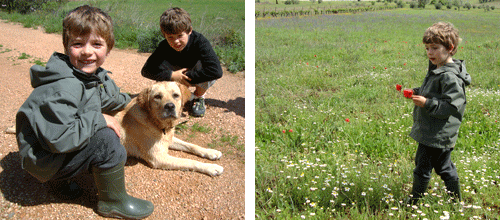 Meanwhile, the barn has been finished. Or at least sports a new roof and plastered walls. Just needs a lick of paint now.
And despite the hectic lifestyle there's still time to relax…