Sunday, February 14th, 2010
The raised beds are finally finished – they just need green things to start sprouting from them. Here's one photo we took not long after we arrived in September and another this week after putting some gravel down.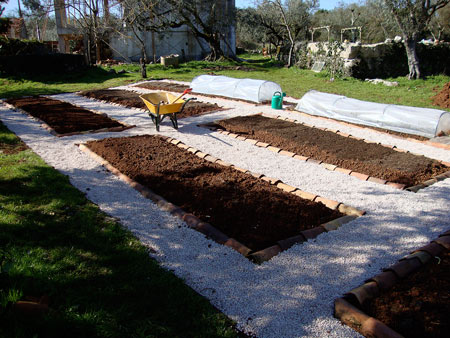 And here is the pergola, which is where the pig pen once was.
Still no sight of the builders. Hopefully they will be starting again next week…