Welcome to Cyprus! And more specifically Carob Cottage. Me and Jackie spent 10 days in post Christmas chill out mode staying here in the middle of the countryside in Northern Cyprus and had a great time. Lots of sightseeing, walking, eating and general mooching. This first page is just a few photos of around the cottage. Upcoming pages will feature trips to the orange growing areas of the far North West, a daytrip to old Nicosia, Lofty Castles in the Kyrenia Range, Famagusta and the far East, a trip to the charming old port of Kyrenia and a page of various walks we did in the countryside. I also hope to put up a few videos as well.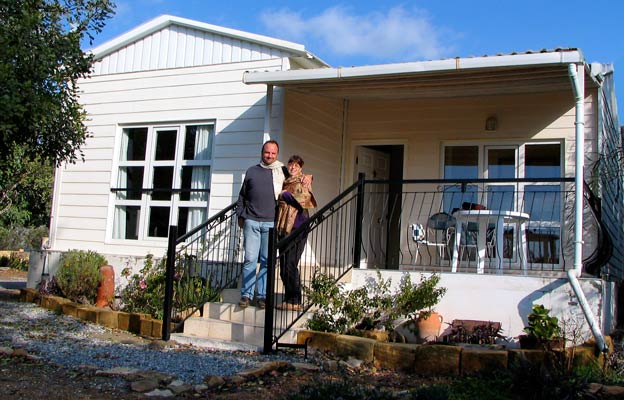 Jackie found Carob Cottage on the internet. It's a modern cottage built on the edge of an old farm which has been the home of Tony and Maureen Hutchinson, a British couple who have lived here for twenty years. As well as providing the perfect base for explorations of Northern Cyprus, Tony and Maureen are a mine of information about the area and run walks in the surrounding countryside including their famous orchid walks which take place in early spring. Not many people know it but northern Cyprus features some of the rarest orchids on the planet and is a magnet for Botanists.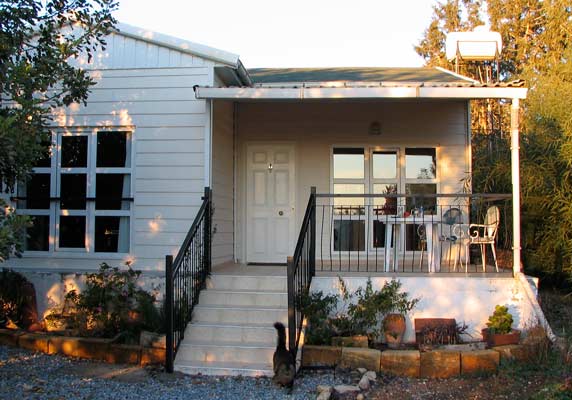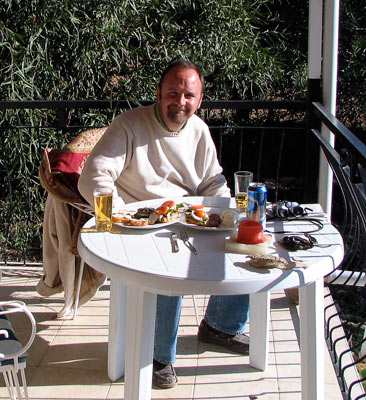 We were adopted by Minoosh, the cottage cat.