Welcome to the Ethnic Minorities of Northern Vietnam. On this site you will find information and pictures of the most colourful ladies in Northern Vietnam along with descriptions of some routes into the mountains where they live. The ethnic minorities can be split into the two main language families - Tay/Thai and H'mong /Dao. The Tay and Thai are very similar so I have grouped them together. However, I have split the H'mong and Dao because of the striking differences in their clothing, most notably the H'mong wear dresses and the Dao wear trousers but there are many other differences as you will see. There are also many groups within groups, all distinguishable by their different clothing. I have documented over 30 different groups on these pages but there are quite a few minorities in the area I didn't get to photograph.
I did the research for these pages following four major routes into the mountains. I say four major routes but when I undertook the journeys in 2001/2002 none of them were even half tarmacked and the trip through the Hoang Lien mountains was almost completely on very rough tracks. However the distances are not great so it was relatively easy to find a town and decent accommodation. And it wasn't too much of a problem for my trusty Minsk - the ubiquitous Russian built motobike. Nowadays I expect the trips to be much easier. You can go straight to the four routes here.
Click on a lady to view her page and find out information about her group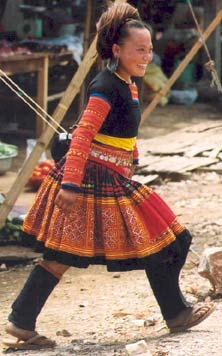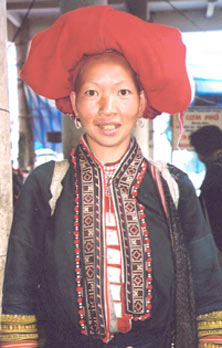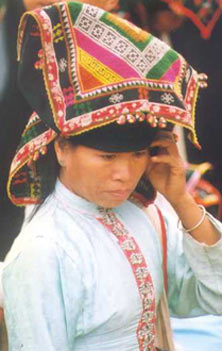 I've also put together a small gallery of other photos taken along the routes.