I lived in Hanoi for two great years between 2001 and 2003 while working for the British Council. During that time I went on many motorcycle explorations throughout the northern and central parts of the country. The three main areas I cover here are Hanoi, The Central Coast towns of Hue, Hoi An and the ruins at My Son and the Central Highlands.
But for many more photos mainly of the beautiful mountainous regions bordering China and Laos and of the local ethnic minorities, go to the site click ethnic minorities of northern vietnam.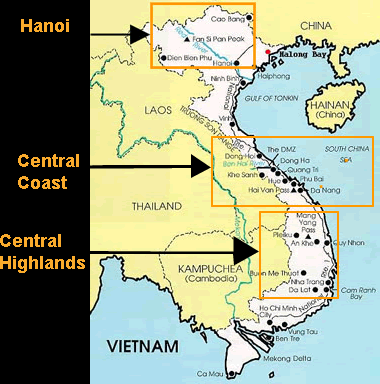 Hanoi is an absolutely fascinating place and my all time favourite place to have lived. There are quite a few annoying things - mainly the traffic - but these pale in comparison with all the great things - most notably the architecture of the old town, the food and the surrounding countryside.
At the centre of the old town in Hoan Kiem Lake, where you may be lucky enough to see a giant tortoise.