Thursday 15th May 2008, off to Seville
We had to get up early, ready for the train trip to Seville. Unlike the UK, the train station and train were spotless and all in all a very pleasant experience. Leaving in rain, we arrived in Seville a few hours later basked in sunshine. The station is in the new town but it was only a 15 minutes walk to the heart of the old town and our hostel – El Buen Dormir. Although the title is hostel, like many in Spain, it just means it's a family run hotel and like the one in Cordoba, the room and the hotel were small but comfortable and spotlessly clean.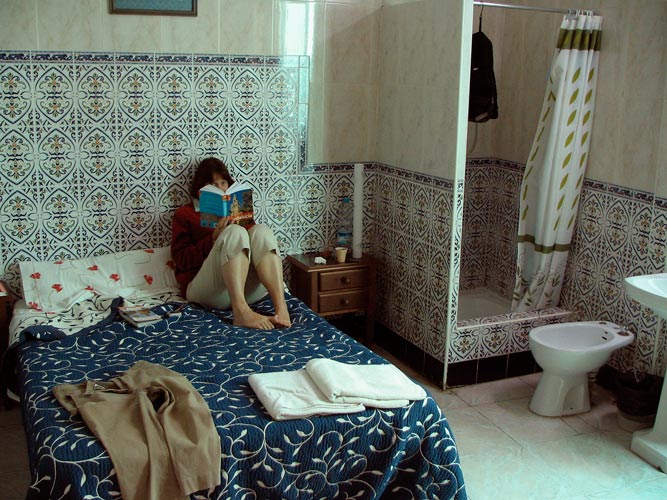 We were soon unpacked and outside ready to pound the pavements and see what Seville had to offer. We had decided to leave the main sights for another day and instead followed a 90 minute walk (as described in our guidebook) to explore some of the lessor known sights. We walked around central Seville which was quite pleasant and then across the river.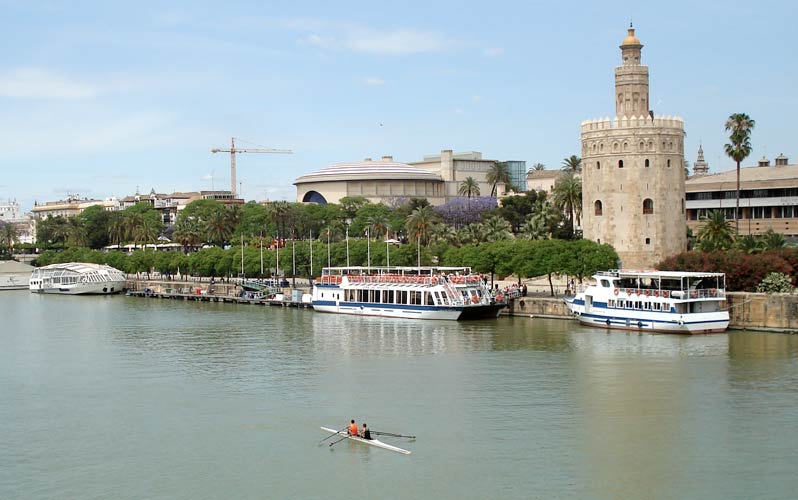 While crossing the river we also saw a vulture flying high over us.